Reno's Trusted Family Dentists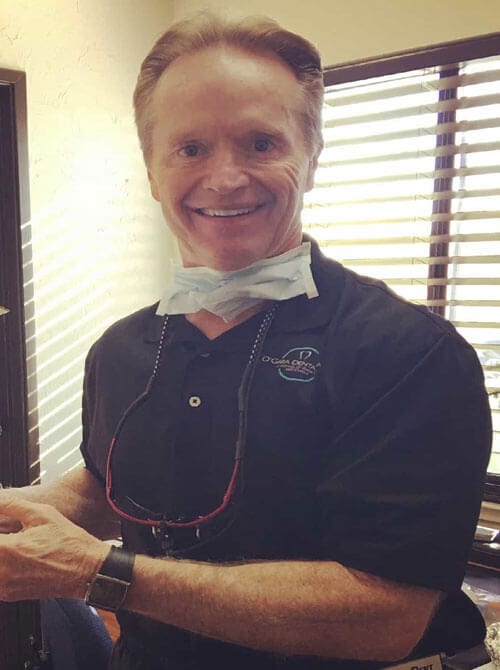 Dr. J. Michael O'Gara was raised in Reno, NV; he graduated from Bishop Manogue High School and the University of Nevada, Reno before receiving his Doctor of Dental Surgery from University of Southern California in 1979. Dr. O'Gara has received a fellowship in the Academy of General Dentistry as a distinction for his commitment to post-graduate education (a distinction awarded to less than 1% of dentists).  Dr. O'Gara is committed to delivering state-of-the-art dentistry in a gentle caring environment. With 27 years of experience and hundreds of hours of post-graduate education, Dr. O'Gara is able to create and maintain beautiful smiles in just a few office visits.
Dr. O'Gara continues to strive for excellence through cutting-edge technology and techniques. He is certified in the use of the diode laser and has received training and certificates in Anxiolysis (conscious sedation) in addition to the use of nitrous oxide to provide the patient with a comfortable and stress-free dental experience.
Dr. O'Gara has been awarded a Fellowship and completed extensive training at the prestigious Las Vegas Institute for Advanced Dental studied in Advanced & Comprehensive Aesthetic Restoration (full mouth restoration which is completed by less than 600 dentists world-wide) and in Neuromuscular Dentistry.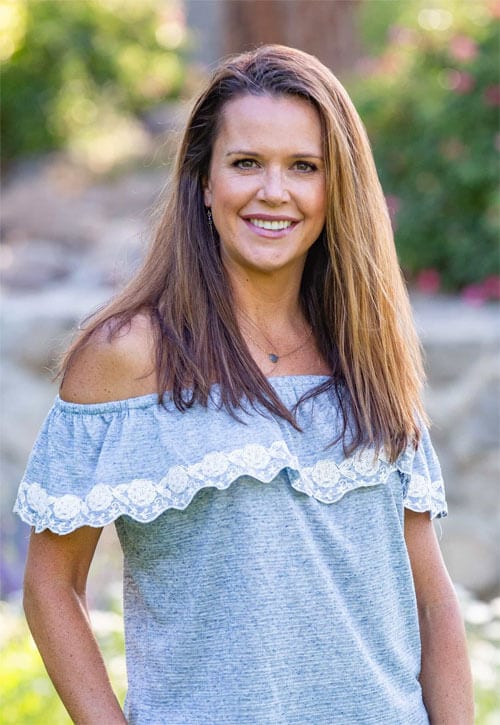 Dr. Tricia O'Gara was born and raised in Reno, Nevada where she spends most of her time with her husband and three children, Brayden, Kylie, and Chase. Their hobbies include outdoor activities such as water skiing, tennis and mountain bike riding.  
Dr. O'Gara graduated from Bishop Manogue High School and completed her undergraduate studies at the University of Nevada, Reno before receiving her DDS degree at the University of Pacific School of Dentistry in San Francisco, California.
She has received post-graduate training at the Las Vegas Institute (LVI) among others to ensure the highest level of care for her patients
Dr. Hodges was born at Walter Reed National Military Medical Center alongside his triplet sisters. Together they grew up on Air Force bases in the Pacific and along the East Coast until their dad retired as a General in the Washington D.C. area. Before pursuing dentistry, Dr. Hodges studied at the University of Virginia for his Bachelor of Science in Environmental Science and Master's in Education in Curriculum and Instruction. He taught briefly in San Francisco before deciding to switch career tracks.
After ending his teaching career, Dr. Hodges worked in a biomedical engineering research lab and studied ultrasound and gene therapy delivery to treat Parkinson's disease and planned on attending medical school. However, after shadowing his brother-in-law, a dentist, he quickly became hooked on dentistry because it is a genuine health profession. Dr. Hodges went on to graduate from NYU with his dental degree and participated in multiple clinical honors programs and research projects to fast track his development as a well-rounded dentist. Now as a dentist, and former teacher, he is continually honing his craft and is dedicated to patient education to achieve a common goal of good oral health, self-esteem, and overall well-being.
Passionate about learning more, Dr. Hodges is pursing fellowships in general dentistry and implantology. He also is completing coursework to re-certify as an EMT and is eager to volunteer with a rescue squad in the Reno-Tahoe area. Dr. Hodges also loves to spend his free time with his fiancé, Noaa, who is a pediatrician and a proud dog mom to their golden retriever, Rhubarb. Together they like to explore the great outdoors on bicycles and skis.